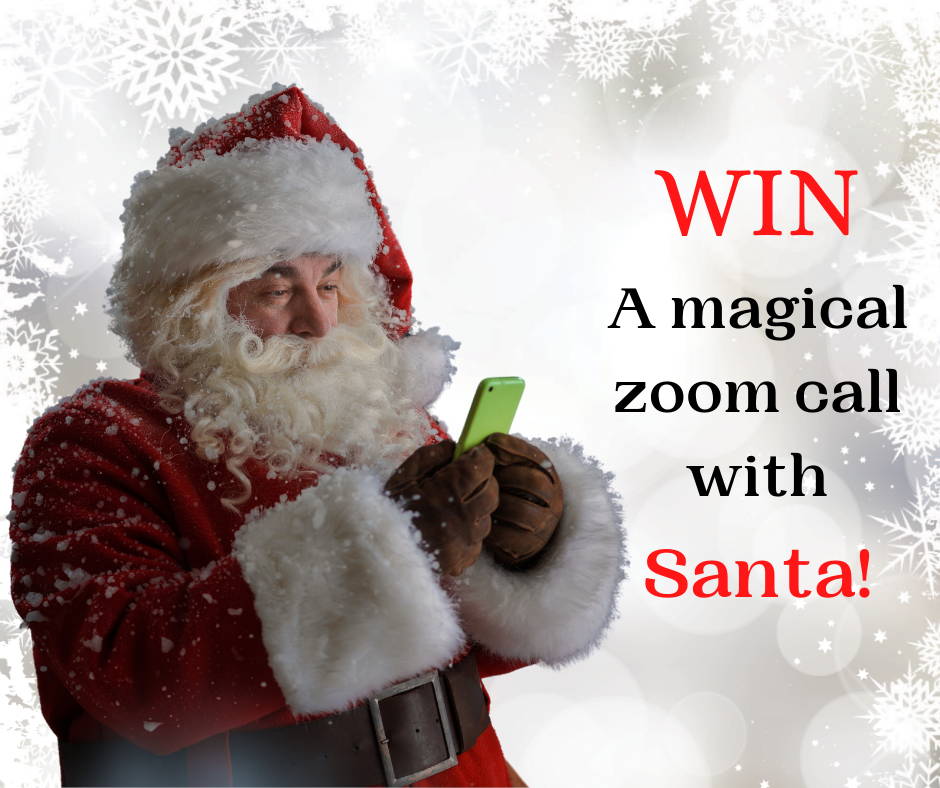 Perfect for ages 2 to 8 Years Olds
A magical 1:1 zoom call with Santa and a gift wrapped toy
delivered to your door.
Make a Magical
Christmas Memory !
We believe that Christmas is all about creating magical memories for children!
This Christmas we'd like to give our wonderful customers the chance to win a magical experience
in the comfort of their own home.
So we've partnered up with the wonderful Magical Quests to do just that.
The lucky winner will have receive a 1:1 zoom call with Santa & a gift wrapped toy
delivered to their door.
All tailored to the lucky winner.
We are delighted to be Partnering with Magical Quests who have been creating magically
themed parties
and events
for children for
over 15 years.
They bring the theatre to you, putting you and your guests at the heart of every quest!
---

The winner will be contacted by the 17/12/21